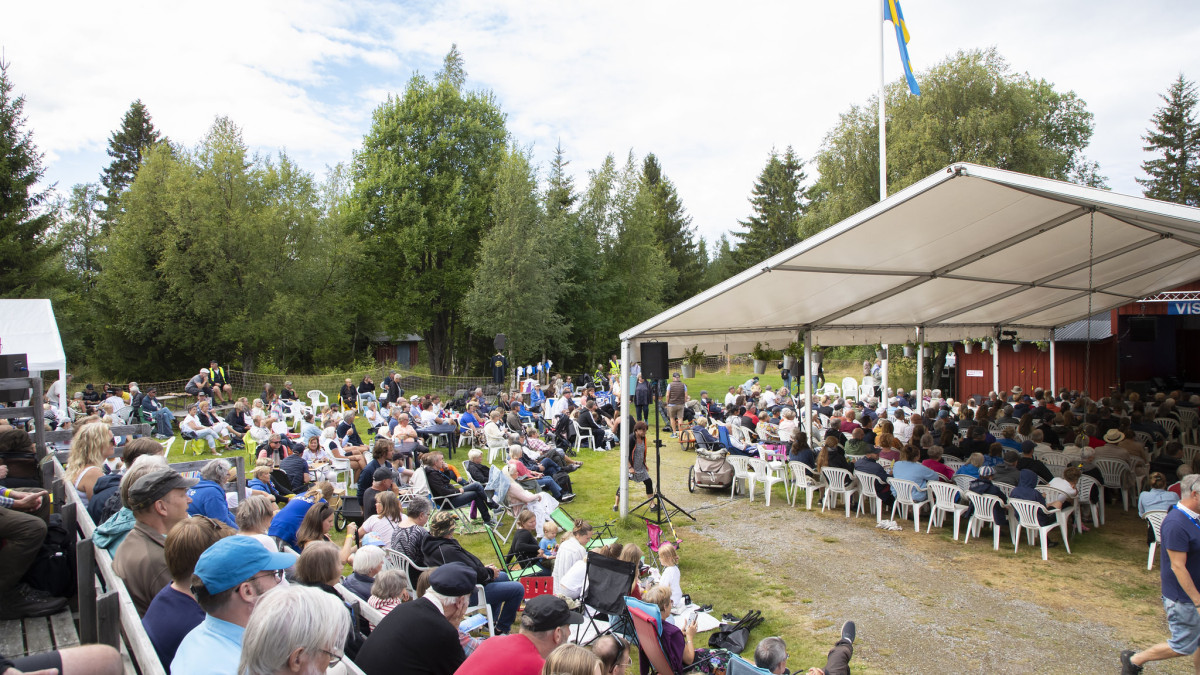 The Holmön Song Festival
The Holmön Song Festival established in 1994, the festival is hosted on Holmön Island, 10 kilometres (6 miles) from the mainland. The island has around 70 permanent residents, but in the summertime its population increases ten-fold thanks to the many summer visitors.
The island was its own municipality until 1974, but now belongs to Umeå Municipality. Visitors find the village of Holmön peaceful and quiet; a place where time seems to have stood still since the early '50s. This wonderful location adds a magical touch to the festival.
Holmön has a long folk music tradition, especially when it comes to ballads. Spiritual ballads have been sung and faithfully cultivated here according to the time-honoured tradition, not least of all at village prayer meetings, which date back to the early 1600s. These meetings continued right up until the mid-1960s.

Many ballads have been written about island life, too. En Holmöfiskares dödsfärd, Harjakt på Laxbådagrund, Skeppet Glances förlisning and Balladen om den vilsegångne pojken are just some of the songs written on Holmön Island about everyday life and events in the area.
The first Holmön Song Festival was held from 6-8 August 1994. At that time, the festival took place on the first Saturday and Sunday in August. Since 1996, the festival is permanently held on the last weekend in July, with most events taking place on Friday and Saturday.

Since 1998, the Friends of the Song Festival in Umeå (Visum) organises the event in cooperation with the Holmön Island local history society and Umeå Municipality. While the municipality (through Umeå Leisure and Cultural Services) provides some financial support, all work carried out to organise the festival is done on a volunteer basis. The festival also has strong support from more than 20 sponsors.

Today, Holmön Song Festival has become an established brand. Many artists contact festival organisers, wanting to take part, because they know it is such an amazing experience to perform here. Previous performers include Mikael Wiehe, Louise Hoffsten, Laleh, Lena Willmark, Helen Sjöholm, Stefan Sundström, Eldkvarn, Rikard Wolff, Totta Näslund, Peter Karlsson & Blå Grodorna, Caroline af Ugglas, Lisa Miskovsky, Laleh, Petter, Arja Sajonma, Sven-Bertil Taub and Kalle Moraeus. More than 300 performers have taken part in the festival over the years.
Translation: Accent Språkservice AB (www.accent-sweden.com)